TreatMint Socks Duo
---
Say goodbye to those "my feet are killing me" moments, and hello to minty-fresh, relieved feet! Kick back and relax with our minty fresh foot masks infused with tea tree, mint, phytoncide and cica leaf — an instant refreshing relief for tired, overworked feet! Indulge in an ice-less ice massage and fight off funky foot odors with this cooling & odor relief treatMINT socks duo! This value pack includes a pair of our intensive cooling therapy knee high socks and a pair of our refreshing odor treatment socks  to help soothe tired, overworked feet after a long day.
Perfect For:

After standing for long periods

Nourishing & soothing your legs

With removable toe-tips for at-home pedis

The end of a long work day

When your feet feel hot or sweaty

After a run, workout or hike
Fits up to 11" (279mm) foot & 16" (400mm) calf.
What's Inside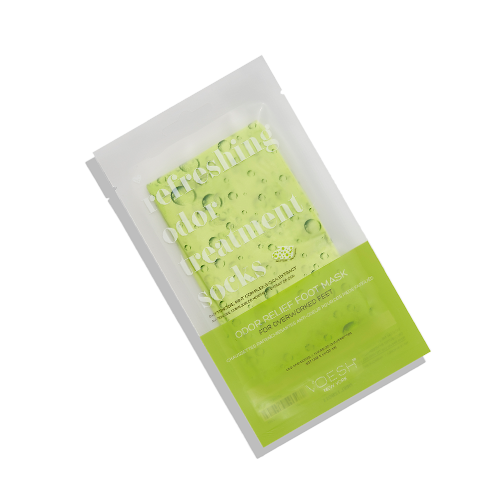 ONE PAIR OF ODOR RELIEF TREATMENT SOCKS
MADE WITH 3+ MINT BLEND, PHYTONCIDE, CICA LEAF, AND SHEA BUTTER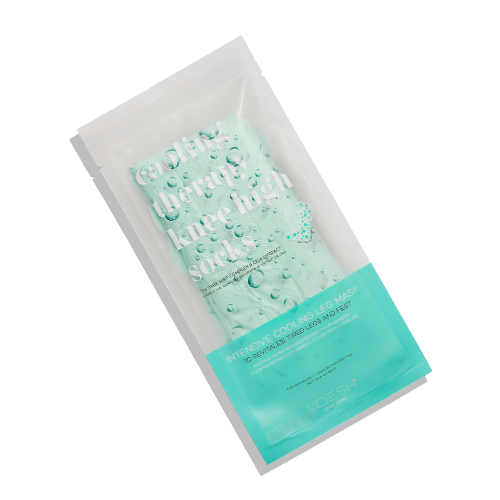 ONE PAIR OF COOLING THERAPY KNEE HIGH SOCKS
MADE WITH 10+ HERBS & MENTHOL, 3+ MINT & TEA TREE BLEND, CICA LEAF, AND MACADAMIA & ARGAN OIL